4 Reasons Patients Prefer Invisalign to Traditional Braces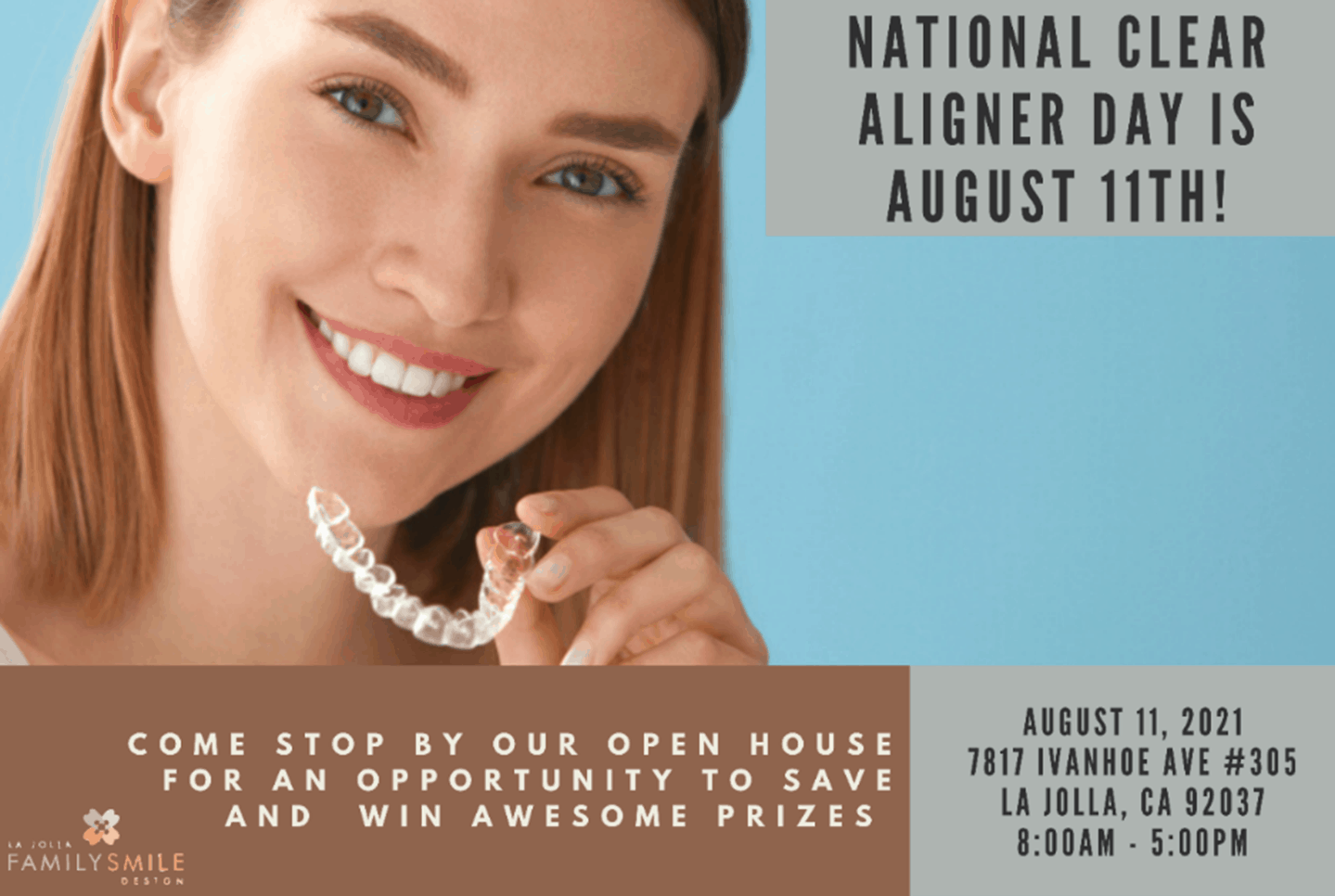 Since the invention of clear aligners, it's never been easier to straighten your teeth. When you consider that Invisalign is just as effective as traditional orthodontics, the convenience of aligners makes it a "clear" choice. After seeing ongoing satisfaction from our patients, the dentists at La Jolla Family Smile Design explain why Invisalign is so popular:
1. It Stays out of Sight
While most people want straight teeth, not everyone is as motivated to make that change when it means having to make the teeth less attractive in the meantime. While metallic braces stick out like a sore thumb, the beauty of clear aligners is that they are transparent. That means you can go about your normal life and most people will be none the wiser that you are wearing aligners in the first place.
2. It Is Removable
There are certain situations when you might not want to wear even a clear aligner, such as a date, a party or an important meeting. Whereas people with braces are stuck with them until the treatment is entirely complete, Invisalign users can simply take their aligners out temporarily.
Obviously, the more you wear them the more you will get out of them, and we strongly suggest wearing your Invisalign at least 22 hours per day to maximize the results. However, for special occasions when you do not want to wear your Invisalign, that freedom is afforded to you.
3. Improved Oral Hygiene
Orthodontics do great things for your teeth, but there's no doubt that they can also make routine tasks like brushing and flossing that much more difficult. With Invisalign, you get to remove the device each morning and night to rinse it out, and then brush and floss without any obstacles in your way. Better yet, because you eat without wearing your Invisalign, less food bits and bacteria get trapped in the first place. It is that much easier to maintain white, cavity-free teeth with Invisalign.
4. Less Time at the Dentist Office
As much as we like to see you in person, we understand that your time is precious and you are probably not interested in scheduling more appointments with our office than necessary. Whereas traditional braces need to be tightened regularly to continue nudging the teeth into place, your Invisalign kit comes with weeks' worth of aligners so you can simply switch out for a new aligner when it is time for the next stage of treatment.
Try Invisalign for Yourself
Interested in learning more about what clear aligners can do for your unique teeth? The dentists at La Jolla Family Smile Design would be happy to examine your mouth and answer any questions. To schedule a consultation to start this discussion, please call (858) 454-3044.