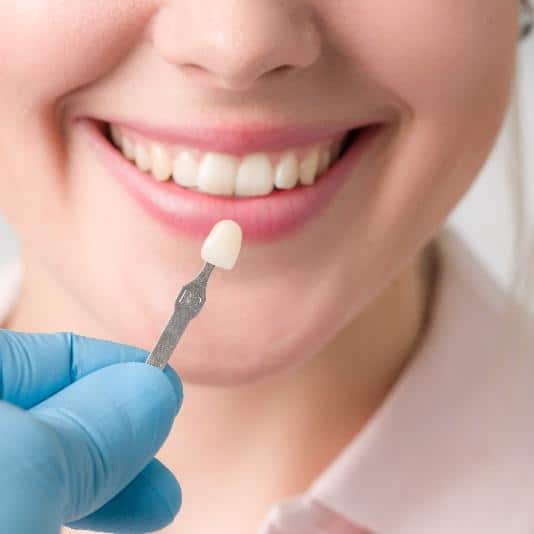 The San Diego dentists at La Jolla Family Smile Design know that our patients expect treatments that improve the appearance of their teeth while maintaining a natural look and feel. We strive for perfection with every cosmetic dentistry procedure, including porcelain veneers.
We only use veneers that look natural and complement your dental health. To learn more, please call (858) 454-3044 to schedule a one-on-one appointment at our office near San Diego.
What Are Porcelain Veneers & Can They Fix?
Veneers are thin ceramic shells that are customized to fit front teeth and cover up cosmetic flaws. Some of the issues dental veneers can correct include:
Chips and cracks
Severe stains
Crooked teeth
Misshapen teeth
Gaps and other spacing problems between teeth
Am I a Candidate for Dental Veneers?
Your candidacy for veneers will depend on a few factors:
The health of your teeth, including the strength of enamel
The health of your gum tissue
Whether or not you grind your teeth
Issues affecting the aesthetic of your smile, such as staining or chips
To determine whether or not you're a candidate for dental veneers, one of our dentists will examine your teeth closely and discuss the changes you'd like to make to improve your smile.
Preparing for Porcelain Veneers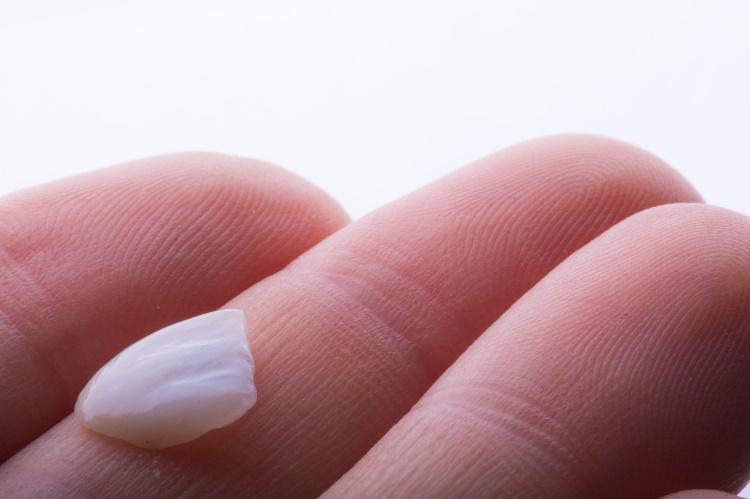 Having the right expectations is critical to seeing the results you want with porcelain veneers. If you're in good dental health and your cosmetic goals can be practically addressed with veneers, we can begin moving forward with the next steps of the treatment.
Veneer Placement Details
The porcelain veneers procedure will take place across two separate appointments. First, it is necessary to remove some of the enamel to prepare the teeth for veneers. Impressions of the prepared teeth will be taken to customize the shape of the veneers. After one to two weeks, your veneers will arrive at our La Jolla office and one of our dentists will bond the shells to your teeth. He will remove any excess porcelain so your veneers fit comfortably, match the shape of your teeth and enhance your smile the way you expected.
Your health and aesthetic needs will be our dentists' biggest priority through every step of the porcelain veneers procedure. Our dedicated and friendly staff will also do all they can to help you feel comfortable during each visit.
Benefits of Porcelain Veneers
We place great importance on ongoing education and using only the best cosmetic dentistry solutions to provide patients the optimal treatment they expect. Some of the key advantages of dental veneers include:
Durability
Resistance to staining
The ability to match the color of the veneers to the color of your teeth for natural results
Veneers are fabricated into a unique size and shape to meet your individual needs and goals
Veneers don't require special care, but you should practice good oral hygiene for the sake of treated and natural teeth. If you take good care of your teeth, you should be able to enjoy your newly improved smile for many years to come.
Traditional Veneers vs. "Premium" Brands
Some cosmetic dentists heavily promote the use of ultra-thin veneers that require less preparation than the regular procedure. However, we have found that our San Diego patients benefit much more from traditional porcelain veneers than newer designs.
Some of the reasons we prefer to use traditional treatment methods include:
Cleaning ultra-thin veneers is more difficult, making plaque buildup more likely
Traditional veneers are more customizable and fit your teeth more perfectly
Minimum-prep veneers don't look as natural as porcelain veneers
We know that patients expect the best, which is why we only offer premium materials with a proven success rate for improving your smile.To learn more about porcelain veneers, contact La Jolla Family Smile Design to schedule your initial consultation. We welcome patients throughout San Diego to our office in La Jolla.