Benefits of Straight Teeth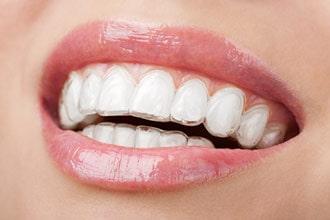 Not only are straight teeth attractive, they also benefit oral health. They are easier to brush and floss and therefore less likely to develop cavities or gum disease. Straight teeth fit together properly, enabling a comfortable bite and normal chewing function.
If your teeth aren't naturally straight or if they have shifted with age, you have several treatment options. You could opt for traditional metal braces with brackets or wires. Alternatively, you might prefer the Invisalign system, which uses a series of clear, removable aligners to gradually shift your teeth into the desired placement.
Invisalign is available with the knowledgeable dentists at La Jolla Family Smile Design. Dr. Jaime Breziner was actually the first dentist in San Diego to offer Invisalign. In our team's experience, patients love the Invisalign teeth straightening system because the aligners are easy to care for and very discreet.
How Does Invisalign Work?
Invisalign involves wearing sets of upper and lower aligners that fit over your teeth; they look similar to teeth whitening trays or orthodontic retainers. The aligners are specifically made to fit your individual teeth and make the exact changes you need to have straight, perfectly spaced teeth. They put gentle, constant pressure on your teeth, slowly straightening and aligning them. Every few weeks, you replace your upper and lower aligners with the next set in the sequence. 
What Can Invisalign Correct?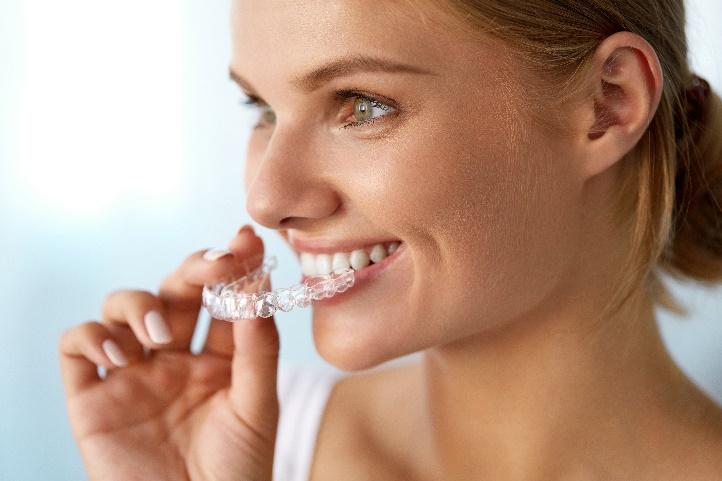 Invisalign can be used to correct the following orthodontic problems:
Overbite
Underbite
Crossbite
Gap teeth
Open bite
Crowded teeth
Straight Teeth for Full Mouth Reconstruction
Our dentists also find Invisalign useful in preparing some patients' teeth for full mouth reconstruction. When teeth are crooked, more enamel must be removed to prepare the teeth to receive restorations. However, when teeth are straight, our dentists can take a more conservative approach and save more natural tooth structure. Removing less tooth structure leads to better outcomes — specifically, it reduces the risk of further damage to the teeth and may prevent the need for root canals.
If you are wondering whether Invisalign is right for your needs and goals, the dentists at La Jolla Family Smile Design would be happy to evaluate your case. Contact us today to request an appointment.
Invisalign Advantages Over Braces
The Invisalign system provides minimal interruption to your daily lifestyle. The aligners are easily removable for eating, drinking and brushing and flossing your teeth. You do not have to worry about getting food stuck in your aligners or spend a lot of time cleaning the aligners. Best of all, the aligners are made from a thin, clear plastic, so they won't irritate the inside of your mouth and are virtually unnoticeable to other people. No one has to know you are wearing your aligners unless you tell them!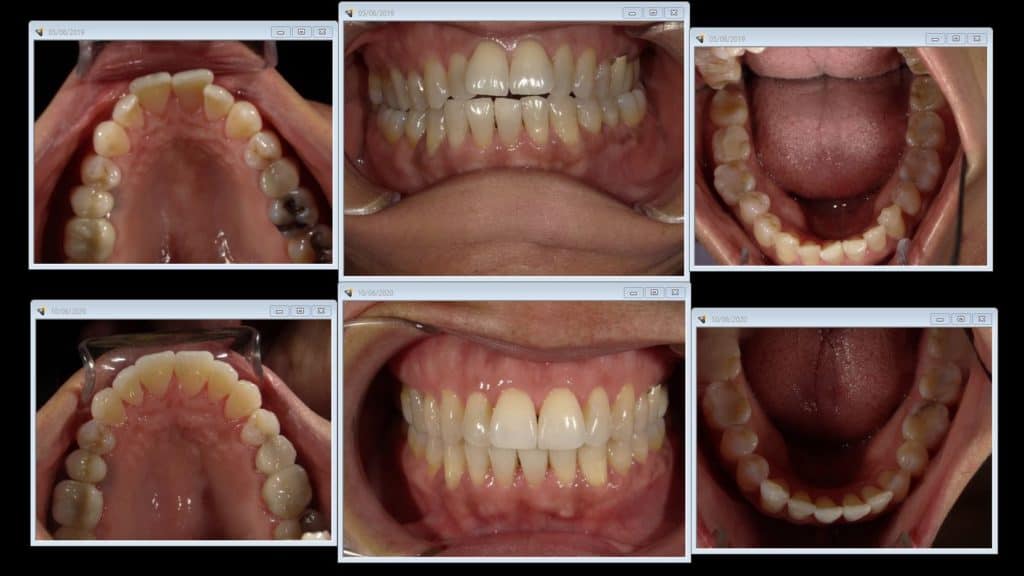 Invisalign Treatment Details (Timeline for Clear Aligners)
Once you and our dentists have determined Invisalign is a good fit for your needs, treatment planning takes place. We will capture three-dimensional images of your teeth and mouth using a state-of-the-art scanner. This information is sent to the lab that constructs your personalized aligners. The Invisalign aligners are made with SmartTrack® material, so they are comfortable to put on and take off of your teeth. Also, your aligners are trimmed according to the contours of your gumline to ensure a close, comfortable fit.
When your first set of aligners is ready, we will have you try them on in our office to check the quality, fit and comfort. After that visit, we will check in with you periodically to monitor your treatment progress and give you the next batch of aligners.
You should wear the aligners for at least 22 hours a day, removing them to eat, drink, brush and floss your teeth. If you have a special occasion, like an event where you will be photographed, or an important presentation at work, you can easily remove the aligners and pop them back in when you are done.
Total treatment time is between six and 18 months, depending on the position and alignment of your teeth at the beginning of treatment. When you complete treatment, we will discuss the use of a retainer to keep your teeth from reverting back to their original position.
Life with Invisalign Clear Braces
Invisalign treatment should not interrupt your normal lifestyle in any way. You can continue enjoying all of your favorite foods without worrying about something crunchy or chewy getting stuck in your metal braces. You can participate in all of your favorite sports and activities and attend social events confidently, since your aligners are virtually invisible and easily removable. In the mornings and at night, you can brush and floss your teeth normally without special cleaning instruments to get in between the nooks and crannies of your braces. And you will have less frequent dental visits because your aligners do not need to be tightened like braces do.
Invisalign Frequently Asked Questions
I had braces when I was younger, but my teeth have shifted since then. Will Invisalign help me?
Yes, Invisalign is an excellent solution for many people who have worn braces in the past. Talk to us today about your treatment goals and how Invisalign can help you.
How do I clean my Invisalign aligners?
Every night, remove your aligners and rinse them out with lukewarm water. Be sure to avoid hot water, which may warp the plastic. Gently brush your aligners with your toothbrush to remove bacteria and any other debris, and give them a final rinse before putting them back in.
Can teenagers benefit from Invisalign?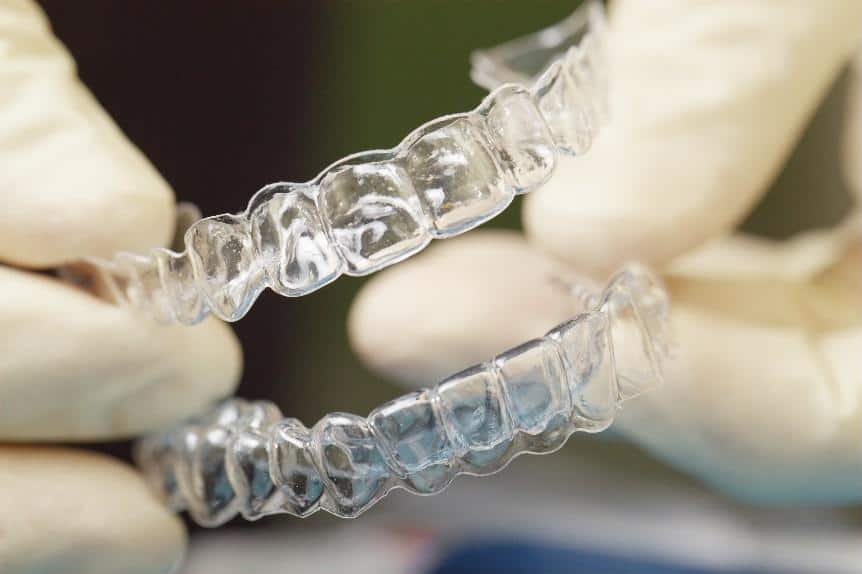 Yes, Invisalign is beloved by teenagers who want a discreet, convenient tooth straightening system. Invisalign aligners for teens have compliance indicators so patients can be sure their teens are wearing the aligners as directed.
Is the Invisalign system uncomfortable?
In general, the Invisalign aligners are very well tolerated by our patients. You may feel some slight pressure or soreness when wearing a new set of aligners, but it will disappear within a few days. Taking an over-the-counter pain reliever is useful to alleviate any discomfort.
How much does Invisalign cost?
The cost of Invisalign treatment depends on factors such as the severity of your orthodontic problems and the number of aligners needed. Our team is happy to provide a price quote after your consultation with our dentists. We can also answer general questions about insurance coverage, and encourage you to reach out to your insurance company with questions about your specific policy coverage.
Request an Invisalign Consultation
For more information about whether Invisalign is right for you and your orthodontic needs, the dentists at La Jolla Family Smile Design invite you to request an appointment with us. Give us a call or send us an email today.