What are Dental Crowns?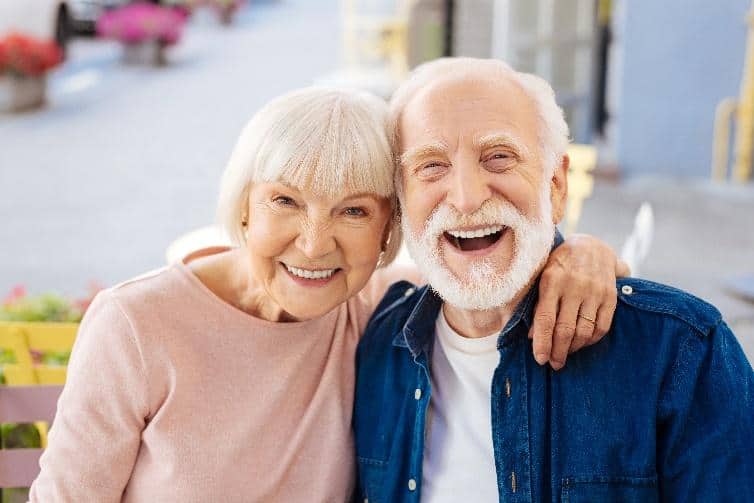 Crowns are tooth-shaped caps used to restore teeth that are too damaged to be restored with a traditional filling. Though dental crowns are a very common cosmetic dentistry treatment, many La Jolla patients are reluctant to get one because of the effect they fear it could have on their smile.
Using advanced techniques and quality materials, the dentists at La Jolla Family Smile Design use dental crowns that can strengthen your teeth while keeping your smile natural.
CEREC Same-Day Crowns
We use the CEREC system to design, construct and place beautiful porcelain crowns in a single appointment. This eliminates the need to wear a temporary crown while your permanent crown is being made in an outside dental laboratory. During your appointment, we will take digital photographs of the tooth receiving the crown and, using the CEREC software program, create a three-dimensional model of your tooth. We will then design your restoration using the model. Once we have agreed on the design, the CEREC on-site milling machine will fabricate your crown from a block of porcelain. We can place it in your mouth right away and make any final adjustments if required. The entire process takes about an hour and a half.
To learn more about CEREC crowns, please call us at (858) 454-3044 today.
The Advantages Dental Crowns
While dental fillings restore only a portion of a damaged tooth, crowns cover the entirety of teeth above the surface. Crowns are a more comprehensive option for concealing cosmetic flaws in teeth such as:
Cracks or chips due to tooth decay
Breakage resulting from trauma
Extreme discoloration
Abnormal shape or structure
Combining with Dental Implants
In addition to restoring durability to damaged teeth, a crown is often the perfect finishing touch for a dental implant. Our general dentists, Dr. Jaime Breziner and Dr. David Vasquez, and our implant dentist, Dr. Garry Bloch, have helped many La Jolla patients complete their newly restored smile with a custom-made crown that seamlessly matches the natural color and trajectory of a real tooth.
Cosmetic Improvements to Crowns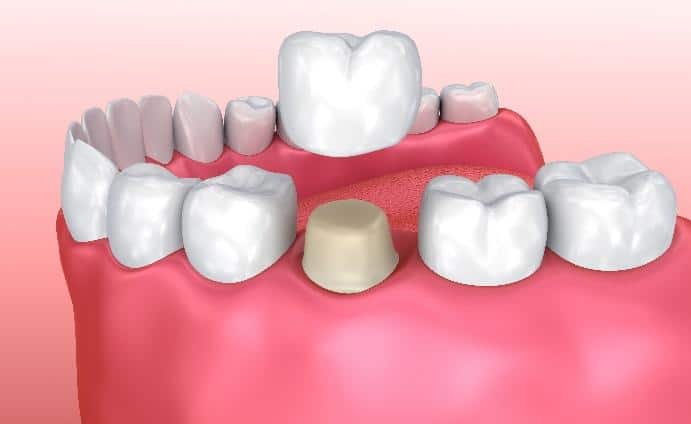 Cosmetic dentistry has made remarkable advances over the years, and the materials and methods used for dental crowns are no exception. While your grandparents might have had no choice besides obvious, unattractive gold or metal amalgam crowns, we are proud to offer a more aesthetically pleasing alternative with porcelain.
Dental crowns made from porcelain have a number of benefits over traditional crowns, including:
Color can be adjusted to match the shade of natural teeth
No lost strength or stability due to temperature changes in the mouth
Light passes through ceramic porcelain beautifully, giving your smile a natural radiance
If the gum tissue recedes, an unsightly gray line won't be exposed at the gum line
By practicing good dental hygiene and maintaining all scheduled checkups with our team, you should be able to enjoy years of good dental health and a fetching smile with your porcelain dental crown. If you need a new crown for a natural tooth or dental implant, we can also fabricate a sturdy, attractive replacement.
Dental Crown FAQs
Is a crown the same as a cap?
Yes, crowns and caps are the same type of restoration. During the placement process, the crown slips over the surface of the tooth and covers it, which is why it is also called a cap.
What are crowns made of?
There are several types of crowns, including tooth-colored porcelain crowns crafted from porcelain, gold or metal.
Will getting a dental crown hurt?
No, dental crown placement should not hurt. The tooth that is being restored is numbed to prevent any pain. We are very sensitive to the comfort of our patients and take all precautions to prevent pain. After the numbing agent has worn off, the tooth with the crown may feel sensitive or mildly sore, but this won't last long.
How much do dental crowns cost?
The cost of a dental crown depends on the materials used, the expertise of the lab technician and other factors. Dental insurance plans may offer partial coverage of the dental crowns cost, but the amount varies by provider and plan. The remaining balance would be the patient's responsibility.
How long do crowns last?
Crowns are crafted from high-quality materials and designed to be long-lasting. When properly maintained, crown restorations should last for 10 to 20 years.
To learn more about how custom dental crowns can help you, contact La Jolla Family Smile Design. We welcome patients throughout the San Diego area to our office in La Jolla.