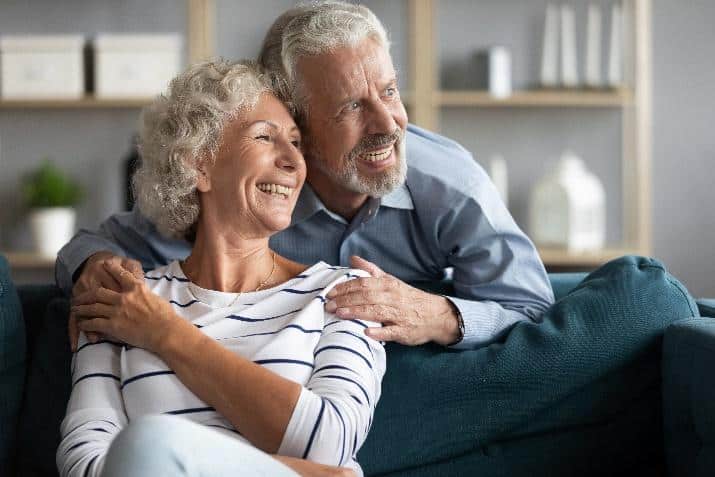 Full mouth restoration is a comprehensive solution to multiple missing or failing teeth. Every full mouth restoration (also known as full mouth reconstruction) is completely unique and caters to the specific needs of the patient.
If you suffer from numerous dental health problems, a full mouth restoration will help you eat, speak and smile comfortably. It will give you the confidence to face or accomplish anything you put your mind to. You will never again feel like you have to hide your mouth behind your hand when speaking or keep your head down so others can't see your mouth. Many of our patients tell us that full mouth restoration improves their quality of life and helps them reconnect to the person they want to be.
Could You Benefit From Full Mouth Restoration?
You may benefit from full mouth restoration with Dr. Jaime Breziner, Dr. David Vasquez or Dr. Garry Bloch if you are struggling with one or more of the following dental health issues:
Multiple missing or failing teeth
Eroded tooth enamel
Tooth decay in multiple teeth
Teeth spacing or crowding problems
Bite problems
Problems with the temporomandibular joint (TMJ)
Gum disease
Smile Makeovers vs. Full Mouth Restoration
Sometimes full mouth restoration is compared to smile makeover. However, smile makeover is generally elective in nature, whereas full mouth restoration is something you need. If dental health problems make it challenging to eat or speak comfortably, or if they contribute to chronic pain or discomfort, you probably need full mouth restoration instead of a smile makeover.
What Procedures are Involved in Full Mouth Reconstruction?
Based on your individual dental health needs, your full mouth restoration may include any combination of the following:
A consultation with one of our knowledgeable dentists can determine the extent of your oral health problems and the most appropriate treatment options.
Full Mouth Reconstruction Treatment Details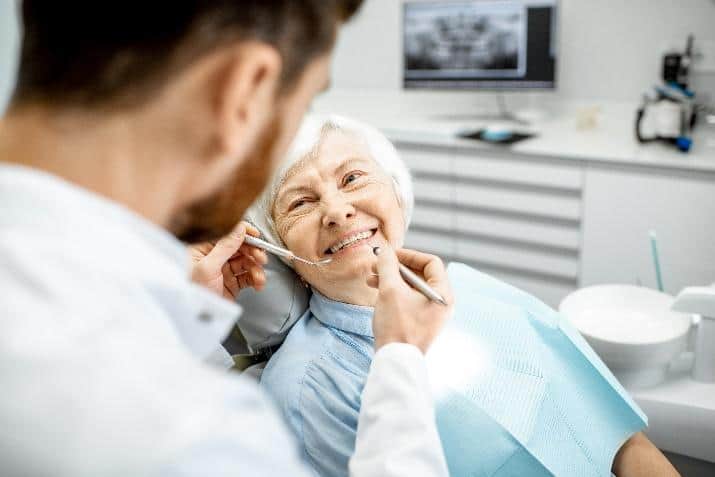 During your initial consultation with our dentists, we will use advanced technology like our intraoral camera to review your current oral health and the condition of your teeth; then, we will go over our findings and the available treatment solutions. If you require dental restorations, we can use models to help you visualize the planned results and suggest changes. We will make decisions together, as a team, so you feel comfortable with the proposed plan of action.
The details of your full mouth restoration treatment depend on the problems we need to address and the solutions we employ. Some full mouth restorations can be completed in a single office visit, but it is more common to require multiple visits. When we craft your treatment plan, we can give you an idea of how many visits the treatment will take and when you can expect to achieve your final results
We are happy to accommodate your specific needs and can tailor your appointments around your lifestyle or schedule as needed.
FAQs
Is full mouth restoration painful?
At La Jolla Family Smile Design, one of our goals is to create a relaxing, stress-free, and comfortable visit for each patient. For those undergoing full mouth restoration services, it is understandable to wonder about the potential pain associated with certain dental treatments. However, our experts take every measure to minimize your pain with options such as nitrous oxide (laughing gas) and various anesthetics. Additionally, we encourage patients to take advantage of our Comfort Menu, which features a variety of effective solutions, such as ear plugs and eye masks, which can alleviate anxiety during treatment.
What is the cost of full mouth restoration?
Full mouth restoration is an entirely customized treatment plan that is used to address your unique dental needs. To understand what those needs are, you will need to consult with one of our doctors, who will then recommend specific treatments for you. In addition to the cost of each specialized procedure, there are other factors such as the dental materials, which can influence the total cost of your treatment. Request an appointment today to learn more about the cost of your full mouth restoration.
What happens if I ignore my missing teeth?
While missing teeth are often considered a cosmetic concern, gaps in your smile can impact your oral health. If you choose to leave your smile as is, the surrounding teeth may start to shift into the empty spaces, resulting in bite misalignment. Likewise, missing teeth can interfere with your chewing function, which makes it harder to eat solid foods, including nutrient-rich fruits and vegetables that keep the body healthy. Replacing your missing teeth with full mouth restoration can help you improve your smile and quality of life.
How can I maintain my new smile after full mouth restoration?
After you have had a full mouth restoration, the appearance and function of your teeth have been dramatically improved, allowing you to essentially start over with a smile that is now in optimal condition. To maintain these results, you will need to establish a great oral hygiene routine. This includes:
Proper brushing and flossing: Brushing and flossing are typically commonplace in our daily routines. As such, you may not give much thought to the technique you are using when cleaning your teeth, which subsequently may not be completely rid of harmful plaque and bacteria after a brushing and flossing session. For effective cleaning, try angling the brush towards the gum line, which is where bacteria tend to accumulate. Additionally, ensure you are flossing gently around the gums to remove hidden food particles and plaque.
Fluoride: Fluoride is a mineral that is found naturally in certain foods. It is noted for its ability to reinforce the teeth and prevent decay. Make sure you are using quality toothpastes and mouthwashes that contain this cavity-fighting agent.
Dental visits: Attend your regularly scheduled dental visits to keep your teeth as healthy as possible. During your visits, your teeth will be thoroughly cleansed, built-up plaque and tartar will be eliminated, and any dental issues can be spotted and treated before they progress into more serious problems.
How long does a full mouth restoration take?
Full mouth restoration is a patient-specific treatment; you may require multiple procedures that, on average, take longer than other procedures. At your appointment your LJFSD dentist will be able to provide a detailed view of your treatment plan and recommended procedures, as well as their associated timeframes.
Learn More About Full Mouth Restoration
If you are tired of feeling embarrassed or ashamed of the state of your teeth and mouth, La Jolla Family Smile Design can help. We offer full mouth restoration to address multiple dental problems and create a smile you can feel proud of.
To learn more about full mouth restoration, please call 858-454-3044 or email our office today.