Registered Dental Hygienists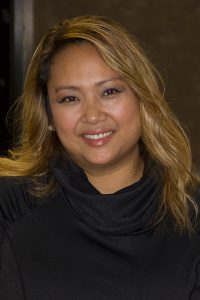 Joanne Yalung
Joanne has served in the United States Navy for 8 years. She has been in the dental field spanning over 20 years. She graduated from Concorde Career Institute in 1997 as a Registered Dental Assistant. She has always enjoyed helping patients with their oral health. She continued her education in pursuit of her long term career goal of becoming a Registered Dental Hygienist. She graduated from Southwestern College with her degree in Dental Hygiene in 2013.
In her free time, Joanne enjoys spending quality time with friends and family, excercise, and hiking.
---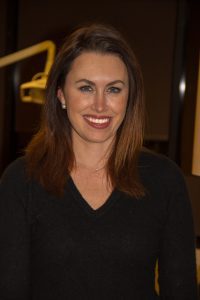 Zoe Langellier
Zoe graduated from University of Colorado Boulder and continued her education at Southwestern Dental School.
Some of her hobbies include concerts, checking out new restaurants, traveling and hiking.
---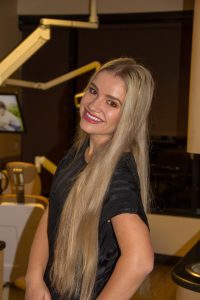 Anastassiya Beltran
Anastassiya graduated from Southwestern Dental Hygiene School where she was top of her class. During her studies she received the Hu-Friedy Golden Scaler Award!
When she's not working, Anastasia enjoys baking, hiking, bike riding, and long walks with her pug.
---
Registered Dental Assistants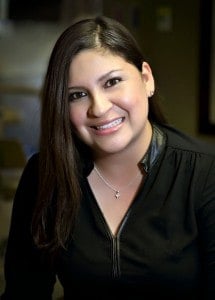 Diana Rodriguez
Diana was born and raised in San Diego and started a family in 2005. Diana's sister (who is also an RDA) encouraged her to go back to school for dental assisting in 2008. She joined Dr. Breziner's office in 2010.
Outside of the office, Diana enjoys running throughout San Diego's scenic trails. Diana also loves eating out with family and friends on her free time. Diana is proud to be party of such a caring dental team who puts the patient's needs first.
---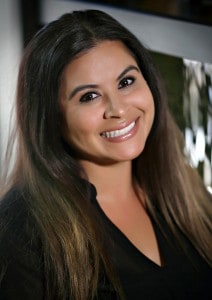 Erika Duron
Erika has been in the dental field since 2000. She is a San Diego native raised in beautiful Point Loma. She joined La Jolla Family Smile Design in 2008 and enjoys assisting Dr. Breziner.
In her free time, Erika spends time with her two children. Her daughter plays softball and her son plays baseball and basketball. She can be found on the field or court-side cheering for her little ones.
---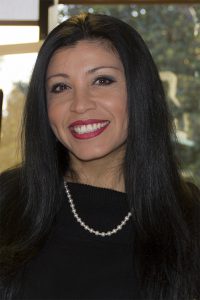 Elodia Bruno
Elodia is a graduate of Edutek professional college where she trained to become a Registered Dental Assistant. She has over twenty years' experience in the dental field.
Outside of the office, Elodia enjoys painting, drawing, swimming, and riding on Harley Davidson motorcycles.
---
Administrative Staff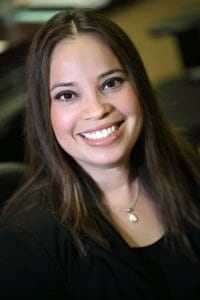 Mayra Diaz – Financial Coordinator
Mayra is from Escondido, CA. She came on board with Dr. Breziner in 1997, and then with La Jolla Family Smile Design in 2006. Mayra loves communicating with our patients to help them understand their dental options for achieving beautiful smiles. When it comes to interfacing with insurance and maximizing patients' benefits, Mayra is second to none.
Mayra has a daughter and granddaughter. She loves to spend her free time with family and friends.
---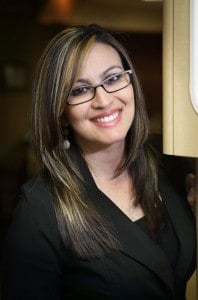 Olie Gutierrez – Scheduling Coordinator
Olie has been in the dental field since 1997. After attending Heald Business College in Fresno, CA in 1995, Olie came on board with La Jolla Family Smile Design in 2006. An expert in patient communication, Olie is dedicated to working with our patients and their schedules to provide them care at their convenience.
Olie has three children – two girls and a boy. In her free time she enjoys spending time with her children, family and friends.