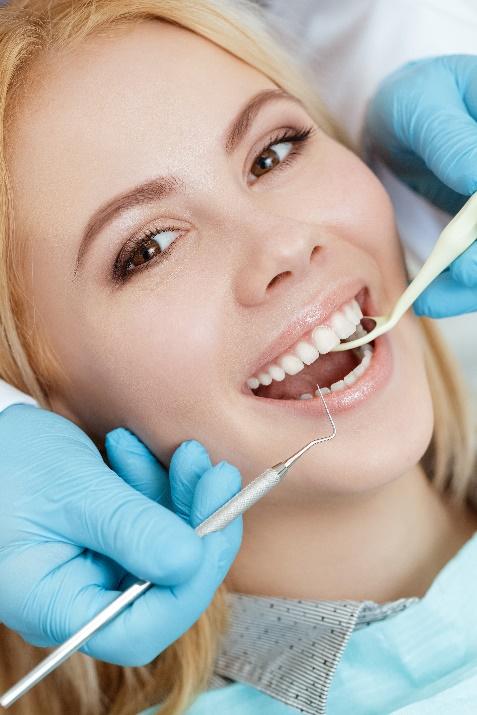 Good dental health is crucial to overall well-being. For decades the team at La Jolla Family Smile Design has been providing quality general dentistry services to patients throughout the San Diego area.
Every patient has different dental health needs, and our dentists have the experience and technology to meet those needs. Please call (858) 454-3044 to schedule your appointment. Our practice welcomes patients in and around San Diego and La Jolla.
Regular Cleanings & Exams are Necessary
People with the healthiest teeth and gums practice good preventative care at home. However, visiting one of our dentists every six months for a professional cleaning and exam can bring your oral health to the next level.
Visiting La Jolla Family Smile Design twice a year will let our team assess how well you're caring for your teeth and suggest improvements. It will also give us the chance to examine your mouth for common dental problems, including cavities, gum disease, and other threats to your oral health.
General Dentistry Treatments Offered
If a combination of at-home care and regular professional help isn't enough to prevent the onset of oral health problems, our dentists can also recommend additional services to restore strength and function to your teeth and soft tissue. Some of the diagnosis and treatment options we provide include:
DIAGNOdent technology for superior detection of cavities
iTero three-dimensional scans
Digital X-rays
Panoramic X-rays
Scaling and root planing to remove gum disease as low as the tooth root
Laser gum therapy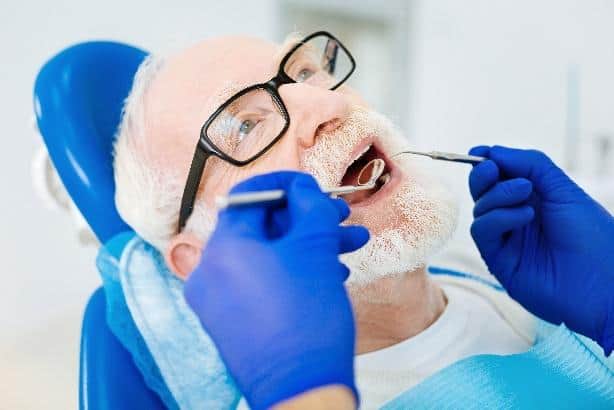 We also provide a wide range of tooth repair and replacement options. Whether you need a dental filling to restore a single cracked tooth or dental implants for full replacement of the upper or lower row of teeth, our San Diego dentists can provide you with the personalized treatment you need to look and feel good about your smile again. And now with the addition of the iTero digital 3D scanners, treatment is faster and more comfortable than ever before. The iTero system is a state-of-the-art intraoral scanner that has the ability to scan teeth and take high-speed images of the patient's mouth, eliminating the need for impressions made with traditional silicone material. As one of only a few practices in the San Diego area to implement this innovative technological advancement, we are proud to offer the latest in digital dentistry to our patients.
Emergency Dental Treatment Available
Injury or illness doesn't happen according to a set schedule. Unfortunately, this is also true for structures in the mouth. That's why we are a key resource for emergency dental treatment.
If you experience a dental emergency, we are available 24/7. This philosophy is dedicated to providing you quality care when you need it – oftentimes when a tooth is injured and time is of the essence to find a solution to preserve your smile.
Teeth Cleaning and Oral Hygiene
All adults should plan on visiting us every six months for a checkup and teeth cleaning. However, what you do every day between those visits will determine the state of your oral health. Along with providing professional cleaning, we can also suggest possible improvements to get the most from your oral hygiene.
Questions About Dental Hygiene
Patients who suffer from common dental health problems often wonder what they can do to avoid tooth decay and other issues. We can give you answers to questions like:
How long should I brush my teeth?
How often should I floss?
What toothpaste should I use?
What is the best mouthwash?
What steps can I take to slow acid production in the mouth?
Generally you should brush for two to three minutes at least twice a day and floss daily. Toothpastes with fluoride are ideal, and we can also recommend options specially designed to protect sensitive teeth. Rinsing with water or mouthwash any time after a meal can make your breath fresh and help neutralize harmful acids and bacteria.
What to Expect During Your Teeth Cleaning
Following the steps above is a good start to quality oral hygiene. However, professional treatment complements at-home care and improves upon it.
Key steps you can expect during a cleaning and exam at our office include:
Scaling teeth and spaces in between with a pick to remove stains and plaque buildup
Polishing your teeth to restore shine to your smile
Fluoride rinse to strengthen enamel
Checking your teeth for signs of insufficient care
If you consistently miss areas of your teeth when brushing or regularly suffer from cavities, our team can recommend future treatments and review how well you care for your teeth. If you're not brushing or flossing properly, we can educate you on the right technique.
To learn more about our general dentistry treatments, please call (858) 454-3044 or email us today. We proudly serves patients throughout San Diego, including La Jolla and surrounding communities.