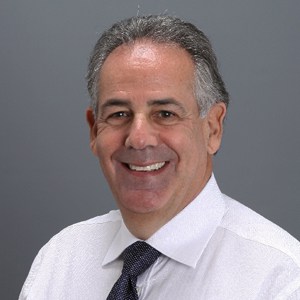 A lifelong resident of western Pennsylvania, Periodontist Dr. Garry J. Bloch received his doctoral degree from the University of Pittsburgh, School of Dental Medicine in 1979. Following an additional two years of training, Dr. Bloch was awarded a Certificate in Periodontics from the University. He established a practice in downtown Pittsburgh in 1981. Dr. Bloch expanded his practice to the Moon Township area in 1993. Recently, Dr. Bloch moved to La Jolla and joined our practice.
Dr. Bloch has devoted his professional career to all aspects of periodontal practice with special interest in the placement of dental implants and cosmetic periodontal treatment. Dr. Bloch is continually participating in continuing education seminars, which enables him to keep abreast of the latest research and developments in periodontics and implant dentistry.
Dr. Bloch is active in many professional organizations including the American Dental Association, the American Academy of Periodontology and the Academy of Osseointegration. Dr. Bloch spends much of his time with his wife, Cheryl, as well as daughters, Lauren and Alyssa. His other interests include skiing, bicycling, and traveling.