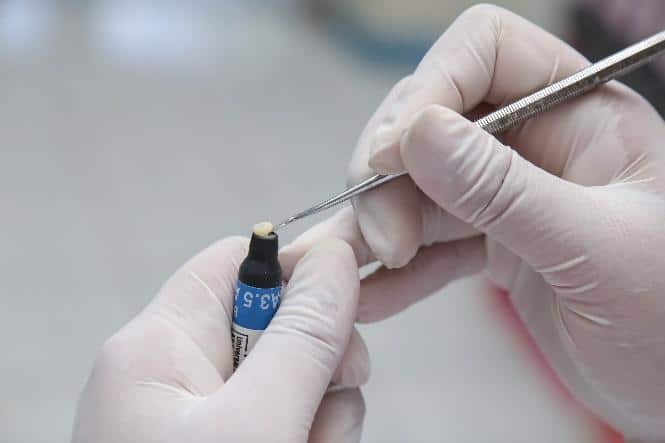 From minor changes to full smile makeovers, the dentists at La Jolla Family Smile Design provide a full suite of treatments to meet your individual dental needs. For La Jolla, San Diego patients who need only a small tweak for the ideal smile, dental bonding is often the perfect cosmetic dentistry solution.
To learn how dental bonding might be able to benefit you, please call our office today at (858) 454-3044 to schedule your initial consultation. Our dentists provide personalized smile enhancements to patients throughout San Diego from our office in La Jolla.
What Can Dental Bonding Accomplishes?
Dental bonding involves the application of a sturdy resin material to correct cosmetic flaws in teeth. Our dentists can use tooth bonding for a variety of different purposes, including:
Filling cracks in tooth surfaces
Restoring shape to chipped teeth
Covering up stains that don't respond to teeth whitening
Creating better symmetry between teeth by closing gaps or adding fullness
Dental bonding also has general health applications. The resin can be used in a tooth-colored filling to repair a badly damaged tooth, or applied to the exposed portion of a tooth root in the event of gum recession.
Dental Bonding Placement Details
The process of bonding dental resin to a tooth is straightforward and generally takes no more than an hour:
The tooth is conditioned to provide the resin with a flat, even surface
One of our dentists will carefully apply the material, adjusting its shape to fit your tooth and best serve your aesthetic needs
A UV light is applied to the resin, cementing it in place
If necessary, our dentist will make minor adjustments to the resin
Benefits of Composite Resin Bonding
We will match the resin to your natural smile, making the results of tooth bonding completely seamless. Other benefits include:
Bonding is a cost-effective cosmetic dentistry procedure that can fit most budgets
Single visit application saves you time in our La Jolla office
Minimal removal of tooth enamel means you retain more of your natural tooth structure
Anesthesia is usually not necessary for the procedure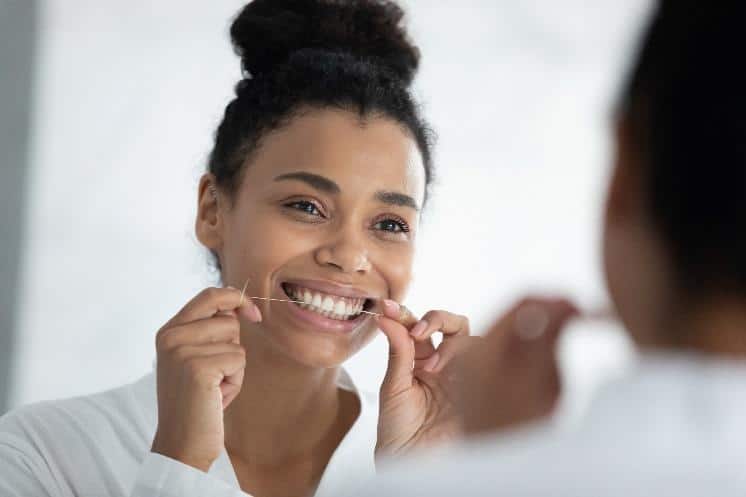 If you're thinking about dental bonding or other cosmetic dentistry procedures, it's important to evaluate your dentist's qualifications and experience. Our dentists have been performing tooth bonding and other aesthetic procedures for many years, and we craft each restoration with skill and close attention to detail.
Dental Bonding FAQs
What is the bonding material made of?
Dental bonding material is made from tooth-colored resin (i.e., a strong plastic). It is applied to the tooth, sculpted to the desired shape and hardened with a special light.
How long does dental bonding take?
Dental bonding treatment can be completed in one appointment. On average, a dental bonding appointment takes 30 minutes to an hour.
Does it hurt?
No, the dental bonding application process is not painful. Anesthesia is not needed.
How long do the results last?
The results of dental bonding can last for several years, depending on how well you care for your teeth. To enjoy long-lasting results, it's recommended you brush, floss and see your dentist regularly for check-ups. Avoid beverages or foods that could stain and avoid habits that could chip the bonding.
Is dental bonding expensive?
No. Actually, dental bonding is often a cost-effective way to address minor imperfections within your teeth. For example, instead of using orthodontics to close a small space in between two teeth, dental bonding material can be used, saving lots of treatment time and money. Check with your dental insurance provider about possible coverage for dental bonding.
To learn more about dental bonding, please contact La Jolla Family Smile Design. We proudly serve patients in communities throughout Southern California from our La Jolla office.